Inspiring Leadership Quotes | Motivating Leader Quotes | Encouraging Leadership Sayings
Whether or not you got to the success by tremendous hard work or luck, you want to find the proper technique to encourage your teammate. If your team or people really don't feel such as you aren't leading them to their goal, then they won't support you to reach your goal. These leadership quotes will inspire you and provide new energy to stay focus on your target.
Famous and Inspiring Leadership Quotes
True leadership is about completing the process and reaching your target. If you're an excellent leader, everyone will follow and support you. If you grasp the art of motivation, you are sure of work to get a 100% result.
Quotes from great leaders may also help you think differently on issues with different perspectively, which you had not thought of before, which may help you explore the leadership skill that you wished to have.
As we look ahead into the next century, leaders will be those who empower others.

Powerful Leadership Quotes by Bill Gates
True leadership stems from individuality that is honestly and sometimes imperfectly expressed… Leaders should strive for authenticity over perfection.

Sheryl Sandberg
I am not afraid of an army of lions led by a sheep; I am afraid of an army of sheep led by a lion.

Alexander The Great – Motivating Leadership Saying
If You Are Working On Something That You Really Care About, You Don't Have To Be Pushed. The Vision Pulls You.

Steve Jobs
Ninety percent of leadership is the ability to communicate something people want.

Dianne Feinstein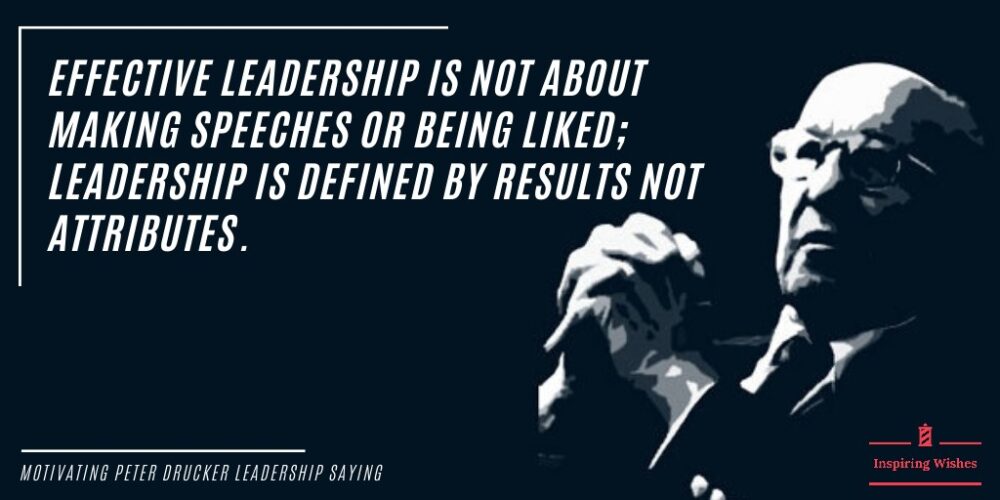 Encouraging Leadership Quotes to Inspire You
Sometimes, there will be a situation, where you have to be prepared to work on your self and refine your abilities, which leads to the next level of leadership.
Find more inspiration on what it means to be a leader with these inspiring quotes on leadership:
You can have anything you want in life if you just help enough other people get what they want.

Zig Ziglar
People who are truly strong lift others up. People who are truly powerful bring others together.

Powerful Leadership Quotes by Michelle Obama
Before you are a leader, success is all about growing yourself. When you become a leader, success is all about growing others.

Jack Welch, former GE chairman and CEO
Effective leadership is not about making speeches or being liked; leadership is defined by results not attributes.

Motivating Peter Drucker Leadership Saying
The pessimist complains about the wind. The optimist expects it to change. The leader adjusts the sails.

John C. Maxwell
Most Motivational Leadership Quotes
Whether or not you're leading big projects or simply promoting yourself to climb the profession ladder, these inspirational and motivational leadership quotes can be useful to deploy your leadership strategy.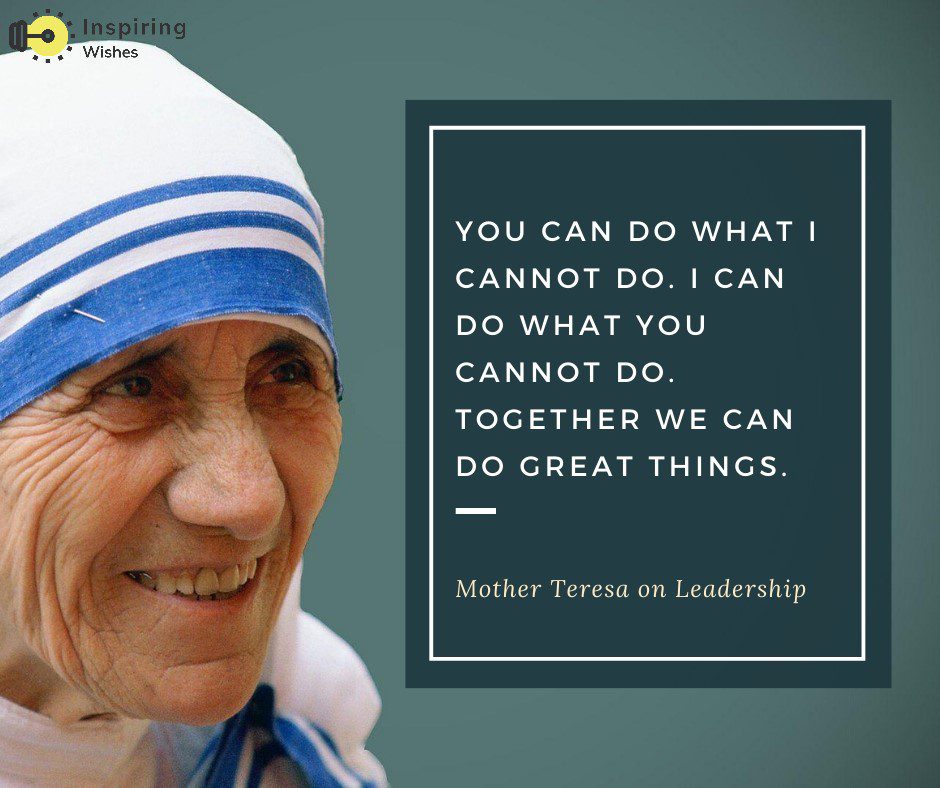 It takes 20 years to build a reputation and five minutes to ruin it. If you think about that, you'll do things differently.

Inspiring Leadership Quotes By Warren Buffett
A leader is someone who holds her- or himself accountable for finding the potential in people and processes.

Brené Brown
People ask the difference between a leader and a boss. The leader leads, and the boss drives.

Theodore Roosevelt
You can do what I cannot do. I can do what you cannot do. Together we can do great things.

Mother Teresa
Leadership is the ability to guide others without force into a direction or decision that leaves them still feeling empowered and accomplished.

Lisa Cash Hanson
Conclusion:
In life, there are situations, where few words of knowledge can change the way we think – a single thought can be so useful, that it can even change, the way we live.
With the above, we like to finish the article for Motivating Leadership Quotes, do comment and share your views to add more value to the page.
More Related Links :